ecoBiz story: Bardon Kindy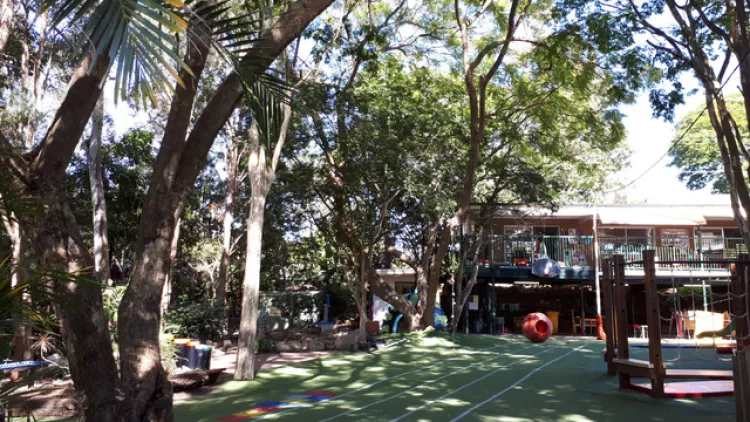 A suburban kindergarten with more than 70 years' history in the Bardon community have transformed their approach to sustainability and saved between 60.5% and 87% on water, waste and energy efficiencies.
Business Chamber Queensland's ecoBiz program helped Bardon Kindy implement a series of low-cost measures to save money, increase efficiencies and create a more sustainable business.
The kindy is a hub for 88 local families and a focus to involve the children and their families in sustainability has allowed the kindy to reduce water use by 60.5%, waste by 87% and energy 85%.
Sustainable focus allows community kindy to lead in water, waste and energy efficiency
Director Matthew McCartney said the kindy had a strong history in having a sustainable focus and on driving sustainable practices.
"We started from very small beginnings but it has evolved over the years," he said.
"We have a fairly significant position in the community. We have various influences which drive sustainability. Our staff are passionate as is the community and we are a reflection of the community."
Solar panels and a significant focus on day-to-day energy saving allowed the kindy to reduce energy consumption by 85% while water consumption was reduced by 60.5% by limiting toilet flushing among broader water saving techniques.
The children sort their own waste into recycling, compost and landfill, which they try to keep empty and waste consumption was reduced by 87%.
Bardon Kindy is an ecoBiz 3-Star Partner, demonstrating their on-going commitment to reducing resource consumption.
To be eligible for Star Partnership, a business must show a 10% reduction in water, waste or energy use.
"Working with ecoBiz was a fantastic opportunity to gain more professional support and oversight to help us find improvements in what we were already doing," Matthew said.
"The coaching was a very casual process. The coach came to visit, walked around the site and observed certain practices. It was a really empowering experience to highlight areas we were doing well in and to guide us to improve in other areas.
"You don't know what you don't know so the opportunity to have some professional support and to see areas for improvement was great. We were given some easy and low-cost changes to implement."
"It was simple, clear and well constructed advice broken down across water, waste and energy saving elements and we were also given a list of opportunities and advice.
"We are always looking for opportunities to save. We have some clear goals we want to achieve."